Cloud Security: what does it consist of
In the 2020 we observe a change in the way of working. The use of the cloud became popular and today its use is found practically everywhere due to its lower costs and better reliability of having servers in a datacenter. This is why it is so important to ensure safe use of this tool.. Cloud", or the "cloud computing", is the process of accessing resources, software or databases on the Internet or outside the perimeter of your system's hardware devices. There are three types of cloud computing services: public, private and hybrid. The use of "cloud computing" allows remote work, improving the scalability of a network, its speed and ease of use, thus increasing our security in the cloud (Cloud Security).
Nevertheless, it is also a resource full of risks and security threats. We need a protection resource. It must identify threats even before the attacker launches his attack..
threats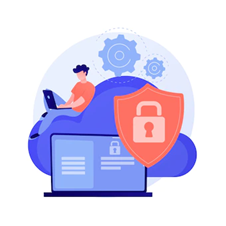 data breach
hackers look for a vulnerability in system defenses. They exploit it and enter the system through a connected device or a cloud service. medical industries, banks or government agencies, that store a lot of patient data, are some of the industries most affected by this type of attack.
misconfigured cloud service
a misconfiguration of the cloud service is a very basic element that can create security vulnerabilities. A misconfiguration can be a lack of access restrictions, overly permissive storage policies, lack of data encryption or insecure password storage.
Multitenancy
when we talk about multi-tenancy we mean when a group of users share the use of a single application or instance of a service. Can share access to data, configuration or user management, for instance. Operates as if it were unique to each user. So that, if you share a resource with a system that has been attacked, you can be collateral damage from the attack.
Poor access management
a key point for the security of your system is to have a good administration in the identification of the users who can access the network. Some problems that are generated if you do not have are: multiple accounts with admin role, inactive users or weak passwords. Without a hierarchy of permissions to access sensitive information, it is very easy to compromise data. This type of attack was used on one of the largest oil and gas companies in the United States in the year 2021.
Data loss
a data loss can be caused by a virus, a system failure or bad information duplication protocols. Having a data loss can cause irreparable damage, contaminating other data or the safety of customers, among others.
Solutions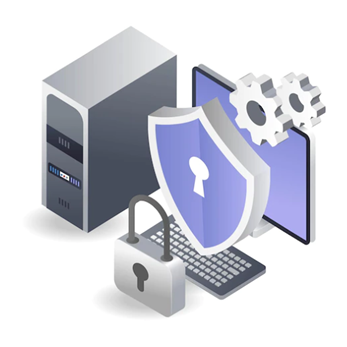 Laws and Regulations
Governments have passed laws and regulations to protect sensitive data that may fall victim to these attacks.. Some examples are The General Data Protection Regulation (GDPR), The HIPAA Privacy Rule, and The Indian Personal Data Protection (PDP) Bill.
Identity and access management
To ensure good identity and access management, digital identities are created for all verified users to whom we want to give access to the network.. They can be monitored and their permissions regulated through this identification. Also, we can implement a multiple key access system. Namely, ask for more than one type of password in order to access the system.
Data Loss Prevention
Is about, on the one hand, implement encryption methods, alerts, and other measures to protect data stored or being transferred. Secondly, have good data duplication policies to be able to recover it.
Security information and event management
This solution is a mixture of monitoring, detection and correction of possible threats. Use technologies that implement artificial intelligence to analyze data across the entire network quickly and efficiently. A global review of the system's security could be scheduled as often as necessary to ensure that the configuration and permissions are correct..
Business continuity and disaster recovery
In the event that one of the attacks is effective, we need a good containment and recovery policy. As well as recover lost data, or stop an attack in the best possible way, to be able to resume business activity as normal.